First update on the Halcyon Zine! I've been wrestling with InDesign for months now and at last, AT LAST, it is starting to finally take shape and look like a real book!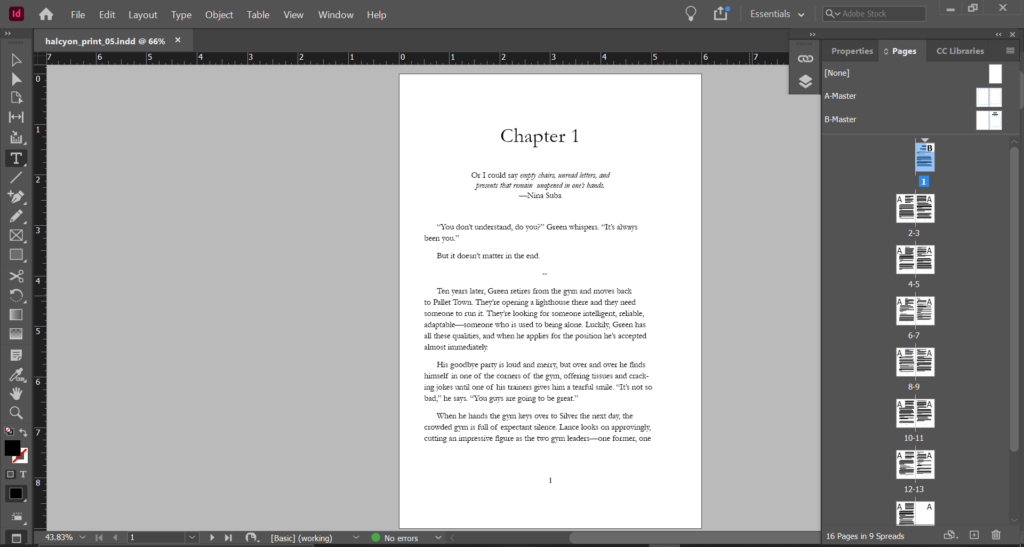 I'm determined to learn InDesign so that if I want to, I can make more zines in the future! I have…plans. 😀
I'm still deep in the typography weeds for now, trying to make the zine look good, feel good in the hand, and be easy to read. If anyone else cares about this stuff, I've chosen Garamond 12pt font for the body of the zine. I got through editing chapter 4 before realizing that all my scene transition indicators are tabbed and have to have the tab removed so that they can be centered…so now I'm going back through all the pages again. RIP, me.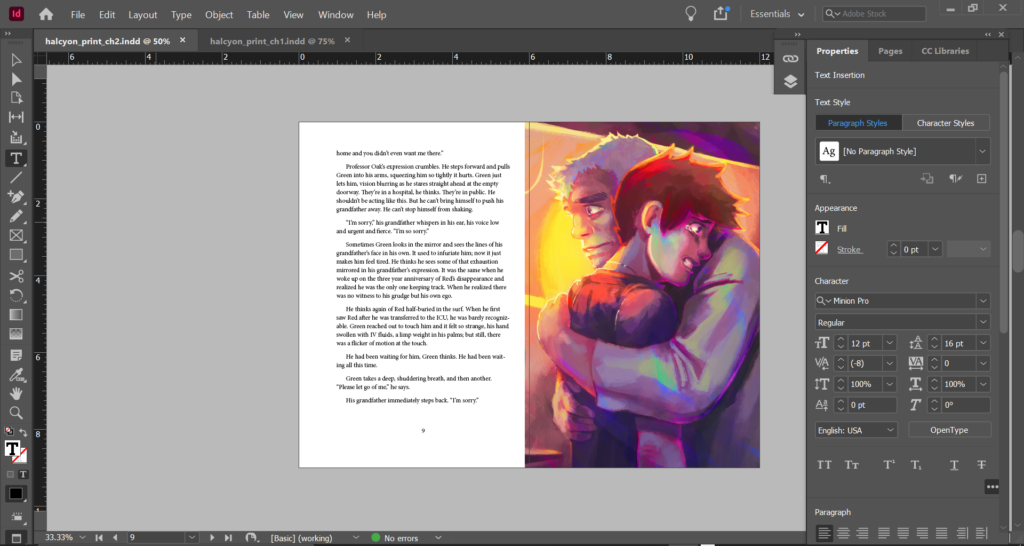 (Art by https://thehauntedboy.tumblr.com/)
It's starting to look so good, though!!!!
I'm so grateful to all the people I originally commissioned for the chapter art pieces. They all saved them in 300 dpi, which makes my job SO much easier.
I'm also about two thousand words into my first short story extra! It's the origin story of Red's physical therapist and zir nidoran female. I've really fallen in love with them as I've been writing, and I hope you fall in love with them too when you read it! I've commissioned very cute art of them from CitrussPunch . Here's the first sketch!
I've still got a lot left to write and format, and a lot of art left to commission, so I hope you'll look forward to future updates. You can follow the RSS feed for the halcyon zine here: https://www.inkbird.cc/category/halcyon-zine/rss
See you again!